Written by

Zoë Holloway

, November 24, 2016
1. SOOKIE IS BACK!
Fans freaked out when Melissa McCarthy said she wasn't involved in the reboot, tweeting, 'No-one asked me'. But then, someone did – thank goodness!
'People are going to be really happy with it,' the Ghostbusters star reveals.
2. RORY'S EXES RETURN
Well, the important ones, anyway… Jess, Dean and Logan all make an appearance. No matter whose team you're on, everybody wins. #swoonfest
3. LORELAI AND LUKE ARE STILL TOGETHER…
…and they could be getting married! How do we know? Well, Lorelai's mum Emily has some choice words for Luke about his will.
'If you go first, and your affairs aren't in order, it all comes crashing down on my daughter's head.' Sounds like prenup material to us!
4. STARS HOLLOW MAY LOOK A LITTLE DIFFERENT
Producers had to revive Stars Hollow by repurposing parts of the Pretty Little Liars set! 'We had to go back in and rebuild all the sets. It was an interesting journey,' says show creator Amy Sherman-Palladino.
5. THERE WILL BE A FAREWELL
Amy says it was important for the revival to honour Gilmore patriarch Richard, played by actor Edward Herrmann, who died in 2014. 'You couldn't just say, "Oh, Richard died peacefully in his sleep, and now we're going to go to the cherry-picking festival." It's painful,' Amy admits.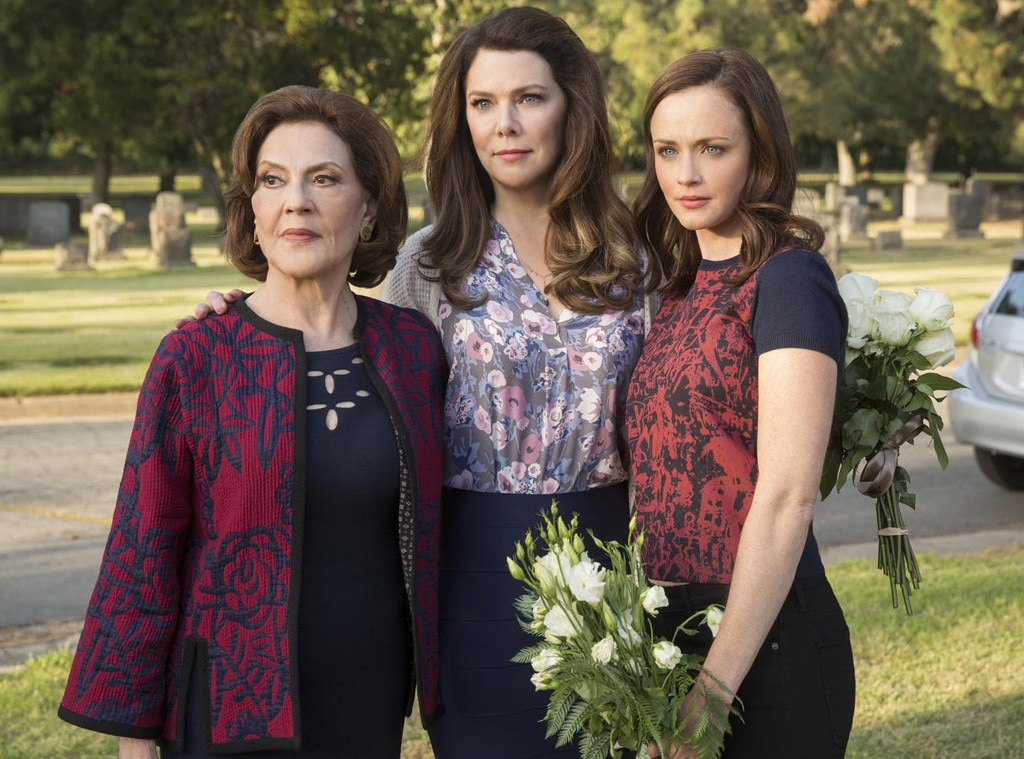 6. RORY HAS A HOT DATE
Like, no-undies-on hot! While Rory scrambles to find her 'lucky outfit and underwear' in one scene, Lorelai quips, 'Any outfit you wear without underwear is going to be a lucky outfit'. We've got our money on this important meeting being a sexy hook-up!
7. THE FANS MADE IT HAPPEN
The huge turnout at the show's reunion at the ATX Festival last June made the studio realise just how many people needed a revival. 'ATX was just a fervour,' says Scott. 'It might have lit a fire under people.'
8. YOU'LL HEAR THE FAMOUS 'FOUR LAST WORDS'
Superfans already know that Amy had four words she wanted to wrap up the show with, but she unexpectedly left before the final season. This time around, she gets to end things her way. The final exchange between Rory and Lorelai is, according to Scott, 'a little surprising'. We can't wait!
For more entertainment news, be sure to pick up this week's issue of OK!
comments