Written by

Zoë Holloway

, December 15, 2016
John Mayer has learnt the hard way that you shouldn't diss Taylor Swift, and especially not on the singer's 27th birthday.
John – who dated Taylor briefly back in 2009 – tweeted yesterday morning that 'Tuesday, December 13 may be the lamest day of the year, conceptually.' Umm, shady!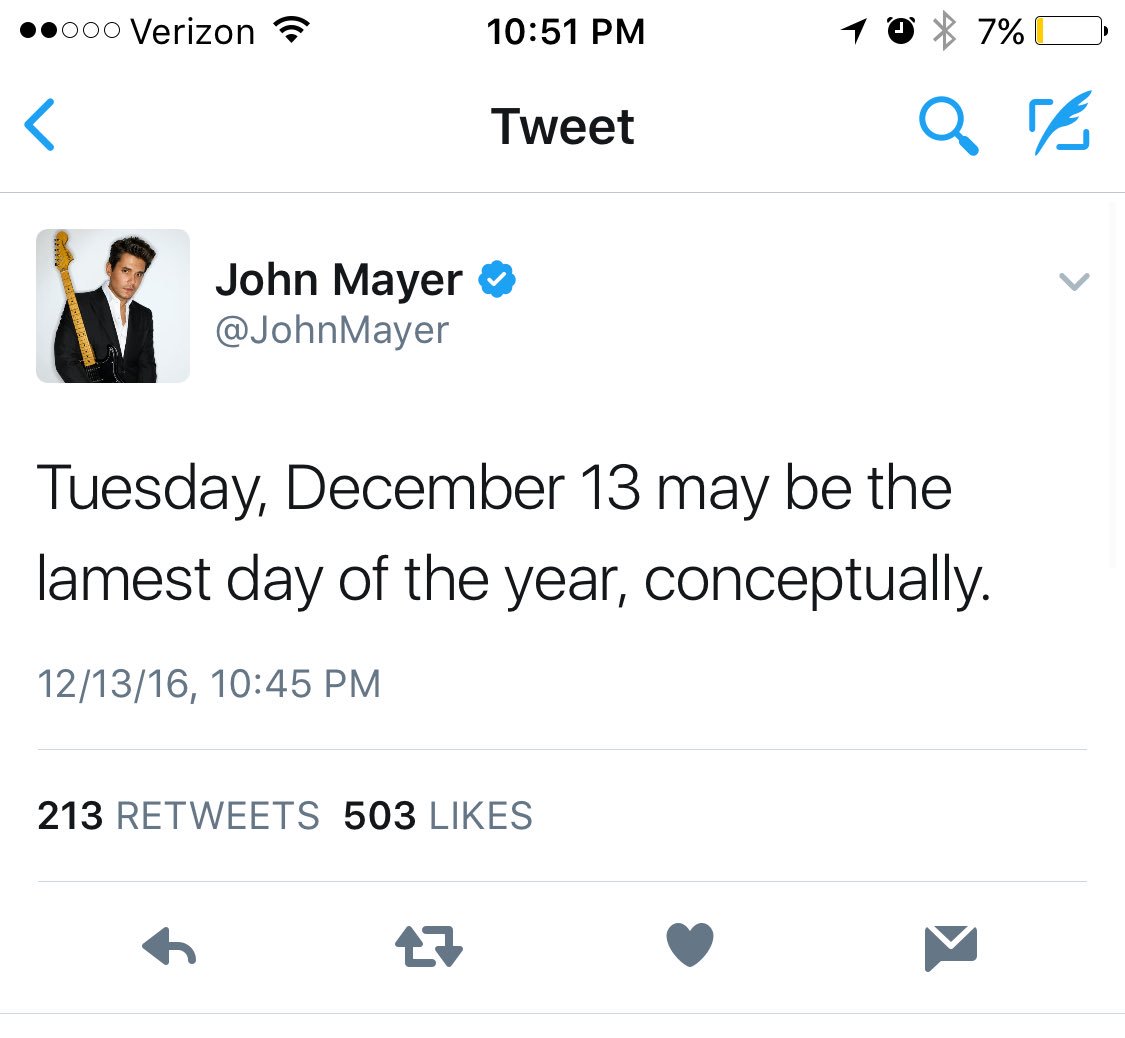 The tweet was swiftly deleted but not before an onslaught of abuse from Swift's fans who were quick to point out that calling your ex's birthday the 'lamest day of the year' might be a little mean.
The 39-year-old singer was then forced to backtrack, later tweeting 'NOPE. No. Nuh-uh. People I am 39. I am deleting those tweets. Come right at me for doing so. Absolutely no shade.'
Looks like I shouldn't have deleted this tweet… pic.twitter.com/ujWhDkMY2H

— John Mayer (@JohnMayer) December 14, 2016
Then, for a reason totally unknown he deleted that tweet, only to and later re-post a screenshot.
Get it together, John!
comments