Written by

Zoë Holloway

, October 12, 2016
We just saw Georgia Love send The Bachelorette's very own Zoolander, Rhys Chilton, home. However, the 29-year-old Gold Coast entrepreneur is totally fine with his exit from the show, as he's already got a new squeeze!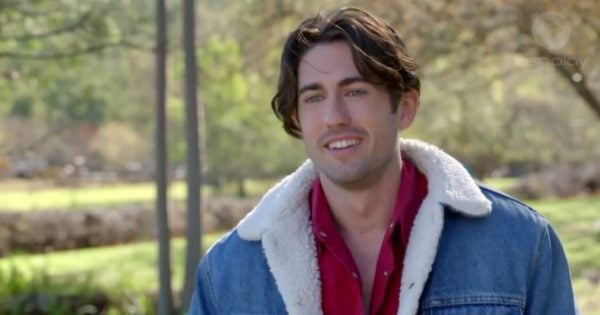 When OK! spoke with the bachelor, it was confirmed that Rhys might be dating a special someone soon! 'There is somebody I really care about but we haven't managed to get the timing right over the last few years,' he revealed.
'She knows I care about her and that I'll be here for her when and if she wants to try.'
Although Rhys didn't spill who the lucky lady was, the self-described 'poetry writing, sarcastic, scarf-wearing Harry Potter look-a-like' does wish Georgia all the best with her new beau, as he hopes the final man is either Lee, Matty J or Cam.
And as for Rhys and Sam's feud? SURPRISE! These two are actually friends.
'It [was] conveniently edited banter between what might surprise you – friends,' Rhys explains. 'Sam is actually lots of fun and great entertainment, I'm glad he was there to give me shit and keep me in check.'
For more The Bachelorette goss be sure to pick up this week's issue of OK!
comments